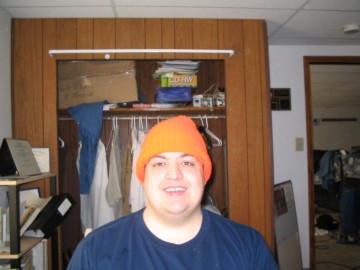 Howdy, how y'all doing?
Want to see something interesting????
Compucan
De Twentsche Courant Tubantia
The LDS Chat Room
Netherlands Amsterdam Mission Home Page
De Telegraaf
My family
Hi, This MY Web page!!!!!!!!!! This mainly a person page, but I hope to have friends and family stuff here too.
Just to let you know who I am. I'm 24 years old. I'm from North Platte, Nebraska. Which is 4km(2.4miles) past the middle of nowhere. I am currently now living in Kearney, Nebraska which is 169km(100 miles) from the middle of nowhere. This fall I am attending the University of Nebraska at Kearney, where I am planning to study to become a teacher in US and foreign History. I have about two years left in school.
I have served a mission for The Church of Jesus Christ of Latter-day Saints in the Netherlands, or Holland. When I was in the Netherlands I absolutely loved it. It has been since spring of 2001 since I have been back and I miss it very bad
I have enjoyed my free time that I have had this summer, and have been some cool friends.
Just an up date for anyone: My apartment did burn down in May, but I am okay and doing just fine now. I live across the street from my old place, but I am doing fine.

Well enjoy my web page!